Ever find yourself wondering: What is employment practices liability insurance, or EPLI? Of course, you have. 😉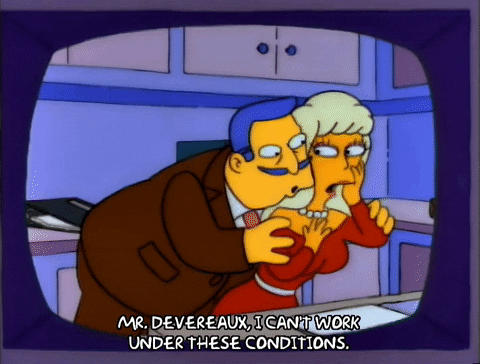 Businesses are vulnerable to a variety of potential lawsuits. While many of these lawsuits stem from problems with customers, visitors, and suppliers, many businesses find it necessary to defend themselves against legal action brought by their employees. According to the US Equal Employment Opportunity Commission, there were 217 reported lawsuits against American employers in 2017. These cases can ruin a business' reputation, drain precious cash reserves, and threaten the long-term viability of smaller operations. Employment Practices Liability (EPLI), provide vital support to businesses involved in employee-related lawsuits.
What is Employment Practices Liability Insurance?
EPLI is a commercial insurance policy that provides funds for legal matters related to an employee complaint. These policies can be added to an existing BOP (Business Owner's Policy) or purchased as a standalone product.
Employment-related lawsuits can be triggered by a number of common circumstances.
Sexual harassment. Companies that lack a comprehensive approach to sexual harassment claims often find themselves legally liable for emotional and financial damage.
Discrimination. Equal opportunity laws prohibit employers from taking actions based on their employee's sex, race, nationality, disability, genetic conditions, age, or pregnancy status.
Wrongful termination. Each state describes the conditions that constitute an illegal termination.
Breach of employment. Employers who don't fulfill the terms of their employment contracts could be liable for large fines and restitution payments.
Negligent evaluation. Biased or inaccurate reviews that negatively impact the employee's opportunities are grounds for legal action. This can include the failure to promote employees based on illegal criteria.
Wrongful discipline. Punishing an employee for actions beyond their control inflicts emotional distress and limits their career mobility.
Mismanaging employee funds and benefits. The intentional misappropriation of employee funds put employers at risk for serious legal repercussions.
Larger companies are more vulnerable to these problems. However, even smaller companies with very few employees can find themselves facing an employment-related lawsuit. EPLI is an important part of protecting the success of your business.
What Does Employment Practices Liability Insurance Cover?
The primary purpose of an EPLI policy is to help businesses pay for legal defense. The typical policy covers:
Attorney fees.
Court-ordered judgments.
Mediated settlements.
These costs are covered regardless of the outcome of the case. However, there are some things that are not covered under EPLI.
Punitive damages.
Criminal or civil fines.
Liabilities that are covered by another policy, such as worker's compensation or commercial property policy.
A lawsuit against a business can easily add up to large bills that make it difficult to maintain profitability. EPLI insurance protects businesses from events that could cause them to close their doors.
Brashears Insurance provides a range of commercial insurance products to protect all of your important assets. Contact our agents for more information on the benefits of adding Employment Practices Liability; EPLI to your business safety net.